Networking and Hotspot Solutions for Hotels, Business and Organisation
We will design customized web portal and smart QoS and ACL feature make the whole network secure to access and hi-performance for guests Wi-Fi experience. The web gui configuration greatly reduce the complexity for hotel IT department.
&nbsp
We will provide customized web portal page for all industry customers, featuring powerful unlimited user account management system with verified by date/duration/bandwidth quota.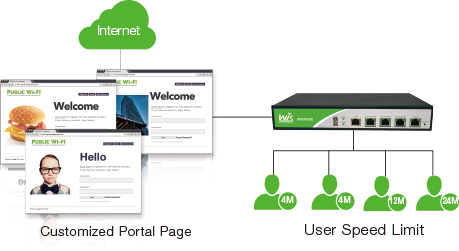 NETWORKING AND HOTSPOT SOLUTIONS FOR YOUR BUSINESS, HOTELS AND ORGANISATION